Our History
Forte and Tablada, Inc. was formed in 1961 by Vincent A. Forte, P.E., and Julian Tablada, P.E. For almost 60 years F&T has been a part of the local and state landscape, always striving to maintain our brand as a leader in the industry and in our community. 
In what would become a prime example of the company's potential, in the late 80s F&T began to explore the idea of hydroelectric power on the Mississippi River. Forte and Tablada would become the Owner's Engineers on the $550 million, 192 MW Hydro Project. Completed in 1990, a momentous project was chosen as one of the National Society of Professional Engineer's (NSPE) Top 10 Engineering Projects in the Country in 1991.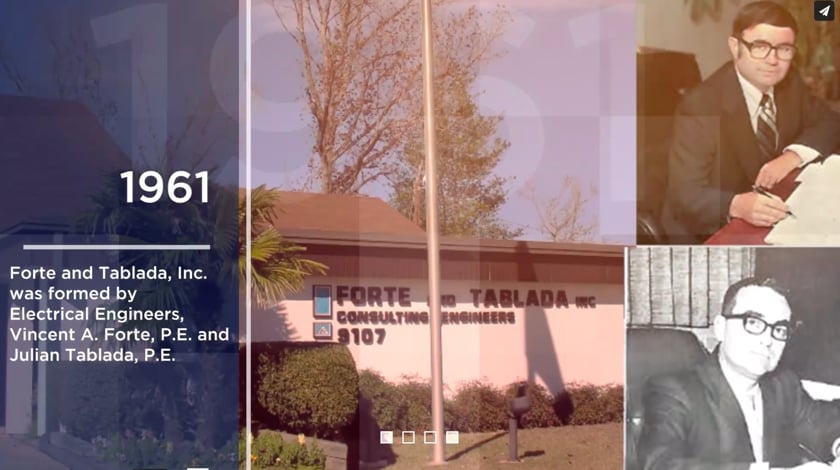 For over 60 years, Forte and Tablada has been a leader in the engineering and surveying market.  The firm has grown to provide a diverse array of services for clients across Louisiana and the United States, with an emphasis on utilizing the most advanced technologies.
Baton Rouge Land Surveying was acquired by Forte and Tablada, Inc. in 2007. BBC Engineering, Inc. of Shreveport, LA became a division of Forte and Tablada, Inc. in 2010.  In 2013, Engensus, LLC and Engensus Measurements were acquired by Forte and Tablada, Inc to include structural and advanced measurements to our menu of services and adding Russell "Joey" Coco, Jr., P.E., MBA as a firm principal and present CEO.